15 Icebreakers for Drupal Users Group Meetups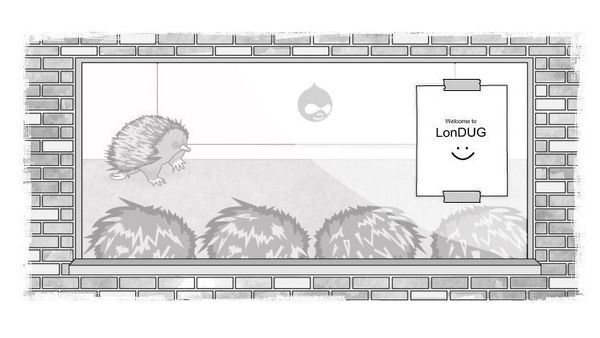 Are you hosting a Drupal Users Group Meetup and looking for icebreaker ideas? Here are 15 icebreakers more fun than just simply going around the room and having attendees state what's already on their LinkedIn profile.
Five Professional Development Icebreakers
Learning and knowledge-sharing are at the heart of every Drupal user group. These five icebreakers get attendees to open up by asing them to share a little history about their Drupal experience.  
Experience Counts: How many years have you been using Drupal and/or which version did you start with? 
Humble Beginnings: What was the very first Drupal site you worked on? 
ID This: Share your Drupal.org User ID name and tell the story behind it.
My Drupal Discovery: In two sentences or less, how did you discover Drupal?
Rose and a Thorn: One person starts by saying their name and sharing one 'rose' about Drupal, and the next person - after introducing themselves - shares one 'thorn' about Drupal. Alternate 'rose' and 'thorn' until all attendees have shared.
Five Networking Icebreakers
One of the core purposes of user groups is to bring people together who share an interest in Drupal. These next five icebreakers ask attendees to introduce themselves by sharing a Drupal tip, problem, or recommendation. Maybe they will even find something in common with another member that will surprise them.  
Blue Sky: List one topic, issue, or Drupal challenge you would like to hear about at a future Meetup.  If you can't think of one, name your favourite past Meetup.
Module Talk: What is your favourite module? 
Name Dropping: Do you have a Drupal mentor? If so, who? Are you anyone's mentor?
Sessions Galore: If you could only attend one DrupalCon Global session, which one would it be? Real or imaginary.
Trusted News Source: Do you use Drupal Slack and if so, what is one channel you recommend others join?
Five Fun Icebreakers
For something more casual, or for a meeting with a lot of newcomers, give any one of these five 'fun' icebreakers a try. 
If Drupal Were An Animal: If Drupal were an animal, what would it be and why?
If I Were A Drupal Drop: Draw yourself as a Drupal drop and share with the group. What characteristics or hobbies does it have? See this one in action. 
The Virtual Diner: What are you having for lunch and is any of it blue? (best if you are holding your Drupal Users Group virtually, over the lunch hour). 
Your Lucky Day: Give everyone a fortune cookie and have them read the fortune adding 'in Drupal' at the end of the sentence (only works for in-person meetups).
What's the Punchline Again?: Ask attendees to tell a joke only Drupal users or programmers would understand (I admit this this one did not go over so great…. you may want to prepare a few jokes in advance).
That's it!
Members of the monthly London Canada Drupal Users Group range from college students studying web technology to Drupal Grand Masters with years of experience in the industry. There are over 300 members in the group and each meeting has about 10 to 25 people in attendance, which is a great size for icebreakers activities I list above. 
Icebreakers help participants loosen up and enable collaboration before the main speaker and host take over. A good icebreaker will help people remember names, not be intimidating to participate in, not require much work beforehand, and -- we hope -- offer a warm reason for someone to start conversations after the meeting ends. 
What are your favourite icebreaker activities? Have you tried any of the methods above at your Drupal Users Group? Give me some new ones to try! Let us know about your experiences in the comments.
Questions Answered
What are some icebreakers for Drupal Users Group Meetups?