Virtual DrupalCon, the Driesnote, and the Power of Easy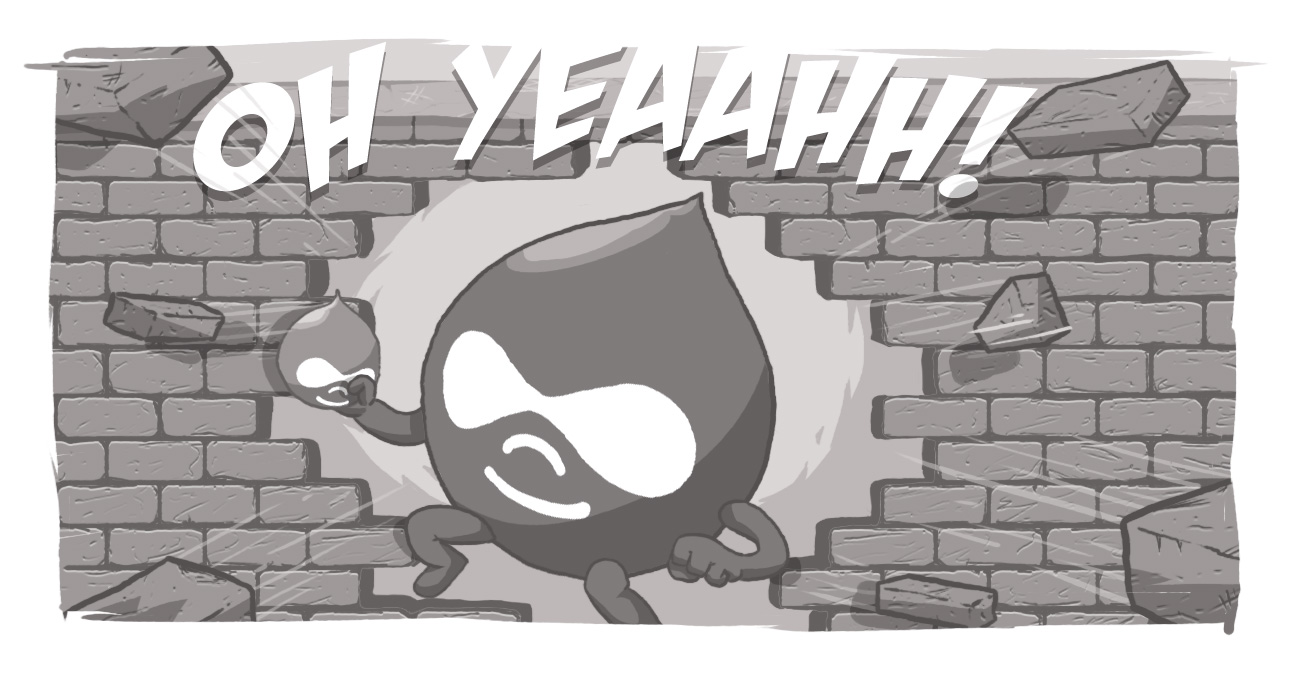 Last month was the first virtual DrupalCon. There was trepidation about how well the community's signature event would translate to the virtual space. In particular, there was fear of losing the ability to have ad-hoc conversations and hear about new ideas and approaches, the so-called "hallway conference."
As it turned out, the Hopin platform had functionality that may arguably have made the virtual experience even better than a physical gathering in this aspect. The application includes a chat specific to each session, so attendees can share reactions, thoughts, and questions while the session is being presented. This led to some high-quality, real-time engagement, and much more integrated participation amongst people listening in.
While we hope the next DrupalCon will be in person again, it would be fantastic if the Drupal Association could find a way to preserve the interactive aspect of this year's DrupalCon Global.
Driesnote: Looking Ahead to Drupal 10
As usual, a key part of the DrupalCon experience was the highly anticipated Driesnote, where we hear from Drupal's founder Dries Buytaert about some recent successes. More importantly, the Driesnote is the opportunity for us to learn what he sees as the future direction for the platform.
With recent release of Drupal 9, he laid out five key initiatives:
Drupal 10 readiness
an easier out-of-the-box experience;
a new front-end theme (Olivero);
automated updates for security releases; and
an official JS menu component for React and Vue
While these will all be important for the community, I believe that for the organizations we work with, the most impact will be seen from the second of those.
The "Easy Out of the Box" Initiative
Historically, Drupal has had a reputation of having a steep learning curve. There have been great strides made in recent years, but the rising popularity of alternative tools with a reputation of being easier to use show that there is still ground to cover.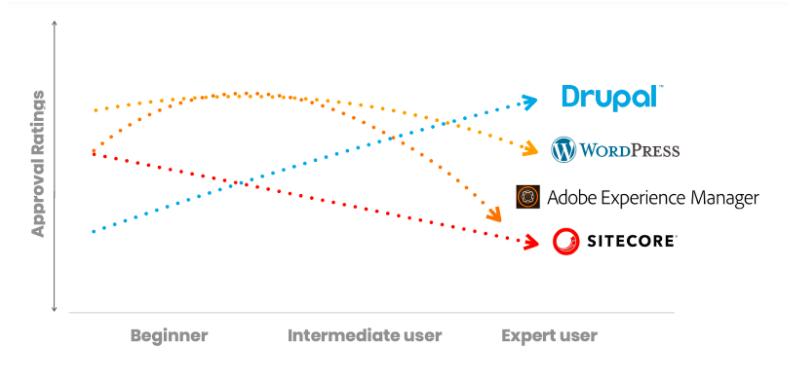 The main focus of this initiative will be related to three projects that have themselves been important improvements within Drupal in recent years:
Media
Drupal updates will continue to refine the ability to easily manage images, videos, and other forms of media centrally:
building out an upgrade path from previous solutions
integration with core's Content Moderation
finalizing the CKEditor integration
user experience and accessibility improvements
Layout Builder
The ability for site builder and authors to visually create custom layouts:
remove core's current block placement UI
UX and accessibility improvements
Claro
A new admin theme to modernize the experience of managing Drupal
Media integration
Toolbar support
Modules administration pages
At Digital Echidna, we're passionate about applying our UX experience to make managing Drupal in the back end as intuitive as the public-facing sites we build for clients. This focus on admin experience is part of why we've been so excited about Acquia Site Studio and the powerful capabilities it can give authors and editors.
We've also been working on contributed modules to help make Drupal easier to manage:
Add Content by Bundle - In any list of content, give authors the ability to add a new listing, without having to remember somewhere else on the site they need to go
Display Link Plus - If a view uses a separate display to manage content (for example using Draggable Views to control sort order) you can provide a similar link, in context, but respecting the permissions and only being shown to authors with an appropriate role
CKEditor Accessibility Auditor - Often in sites we build, accessibility defects creep in over time in the content. We recently helped release a Drupal 9-ready version of the module, to help authors make sure they're keeping their content on the right side of accessibility requirements
We're excited that a similar focus on admin experience will get continued focus in Drupal core and we're looking forward to the improvements that are coming in future releases of Drupal 9.
Questions Answered
How was Virtual DrupalCon?
What is the future of Drupal?