Recognition, Truth, Engagement - Three Benefits of an Effective Intranet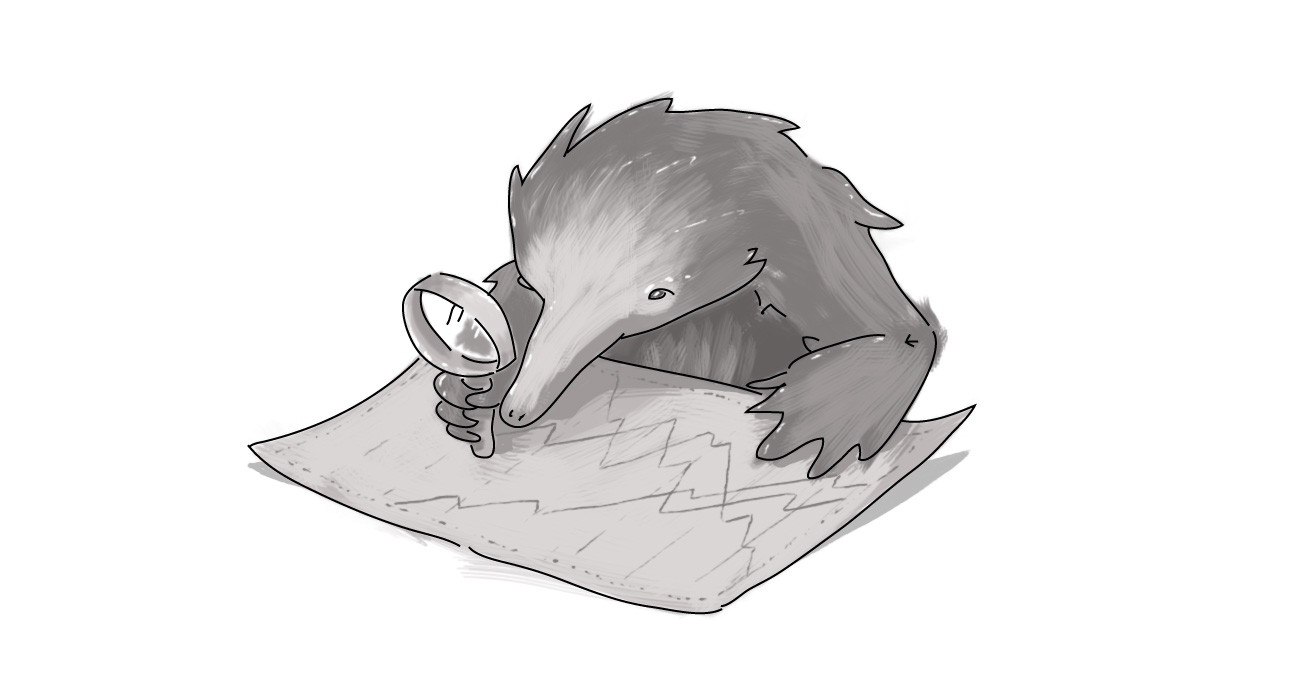 If our collective COVID-19 experience has taught us anything, it's that having access to reliable, updated information is integral -- and, maybe even more importantly, we need to do a better job of recognizing our incredible front-line healthcare workers.
But as wonderful as those ideals are, it can sometimes be a challenge to incorporate those into the day-to-day chaos that is the norm in a healthcare environment. Fortunately, those companies that have effective intranets are well-positioned to support both needs in a way that's efficient, effective, and supportive of limited resources.
Recognition
Let's start with recognition. We all like to receive recognition for the work that we do -- even if that's not the reason we get into our jobs. But no matter how much we may be self-motivated and no matter how much pride we take in our efforts, being publicly appreciated is always a nice addition to one's day.
But don't just take our word for it. A 2017 Workhuman Research Institute report found that "74% of employees say they'd work harder if they were better appreciated and recognized." 
Now, I don't know how much harder some of those front-line healthcare workers can work, but the point is clear. A little recognition goes a long way -- and an effective intranet can help you not only recognize the individual or groups, but also distribute that recognition throughout the organization.
Take for example what we are hearing from our own healthcare clients, many of whom are using their intranets to post pictures and share stories of giving thanks to front-line workers, as a way to improve morale and stay motivated through the COVID-19 global pandemic.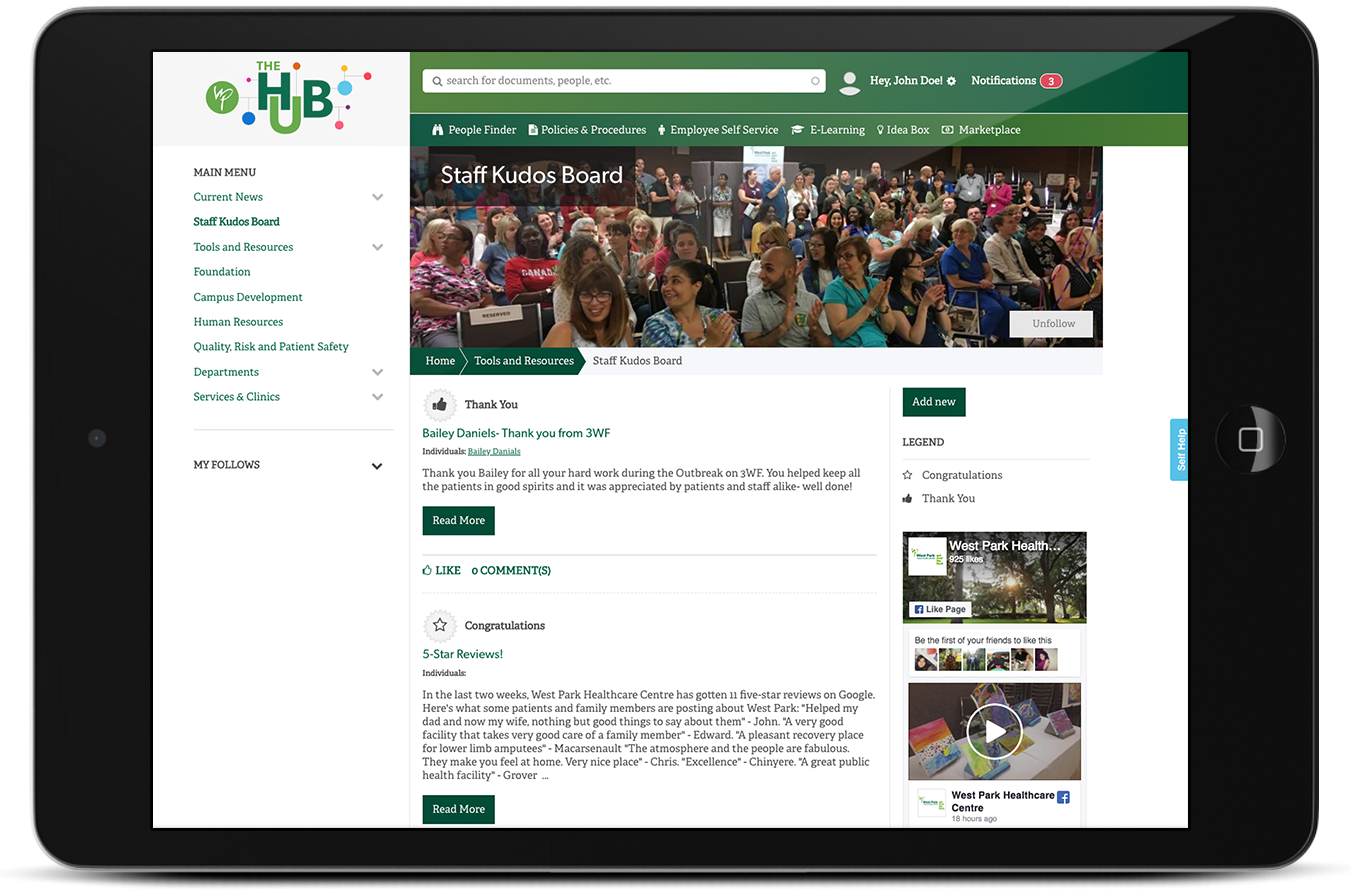 Image: An intranet can be a great way to post thank yous, staff awards and other means of recognition, meaningful to boost workplace culture
 
Source of Truth
It goes without saying that the hardest thing about trying to have a massive organization all stick to the company line when it comes to any type of communications efforts is ensuring that all employees not only have access to updated information -- but know where it is and that it exists.
Intranets are an incredibly effective way to house and distribute key messaging including real time alerts and notifications.
Whether that's internal policies and procedures of which staff should be aware, or externally facing talking points to ensure that everyone's sharing the most relevant and updated information, your intranet can help you keep everyone aligned messaging-wise and reduce the risk caused by misinformation.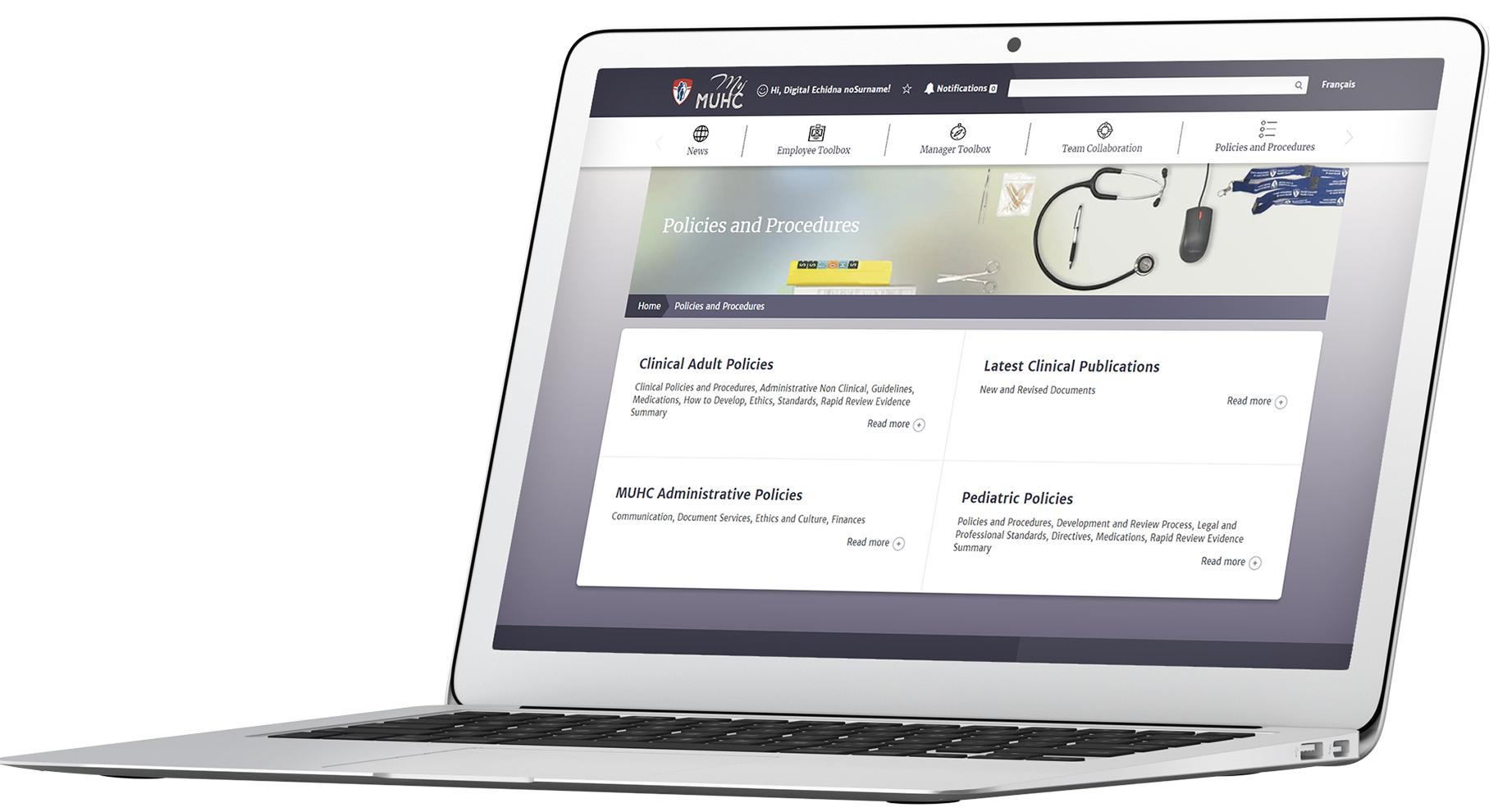 Image: An intranet helps keep internal policies and procedures together.
 
Engagement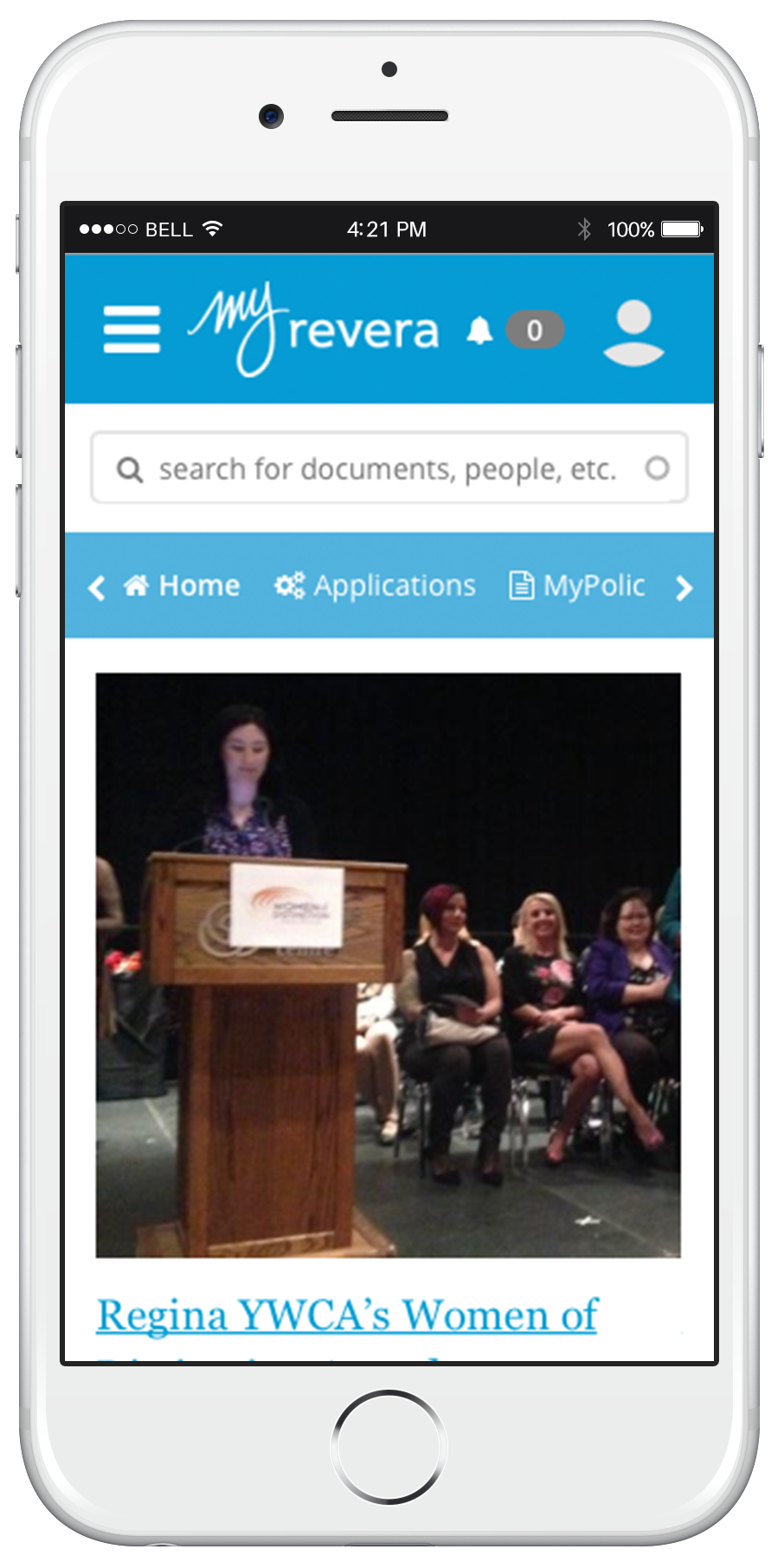 In the past, you might have thought that you were fighting an uphill battle, if you believe this oft-quoted study by Prescient Digital Media where only 13 percent of respondents indicated that they participated in their intranets on a daily basis. And 31 per cent of respondents said they never did. That's a bit of a disconnect from the communicators who, in a PoliteMail survey, said that they ranked Intranets second in terms of preferred communications tools (email was first). 
I feel that tides may be turning especially as work turns more into remote or distributed teams. Some ideas on how to use your company intranet to keep your team connected was covered in my last post. 
If you can design an Intranet that meets your employees needs (and this is where user experience plays a key role as too often organizations design their intranet based around a top-down structure, as opposed to building from the user-first perspective), then you can increase adoption, improve access to information, and, in turn, improve employee awareness, satisfaction, and engagement. 
 
Knowledge is Power
Having access to information is empowering. We know that every employee plays an integral part to an organization's success, but an effective communications and recognition strategy, powered by an intranet, can help employees feel that they're an integral part of that success. 
We have been able to help many clients in healthcare with our EchidNET intranet solution, which is a pre-packaged Drupal open-source product ready to go with hundreds of features that an intranet needs. It is customizable to your brand, and, with no licensing fees or proprietary ownership, even if we help you install it, build out new features you want, and help you get content migrated --whatever -- and you can always turn to another Drupal development agency of your choice, or your own internal Drupal team, for ongoing implementation. 
We'd love to hear from you.
How have you kept your employees informed and engaged during this work-from-home experience? Have you had challenges? Were you able to use your intranet effectively or did you identify some gaps in your internal communications efforts? Feel free to share your comments or reach out to me for more information about intranets.
Questions Answered
What purpose does an intranet serve for employees working healthcare or in hospitals?