Online Training And The Drupal-Opigno LMS Solution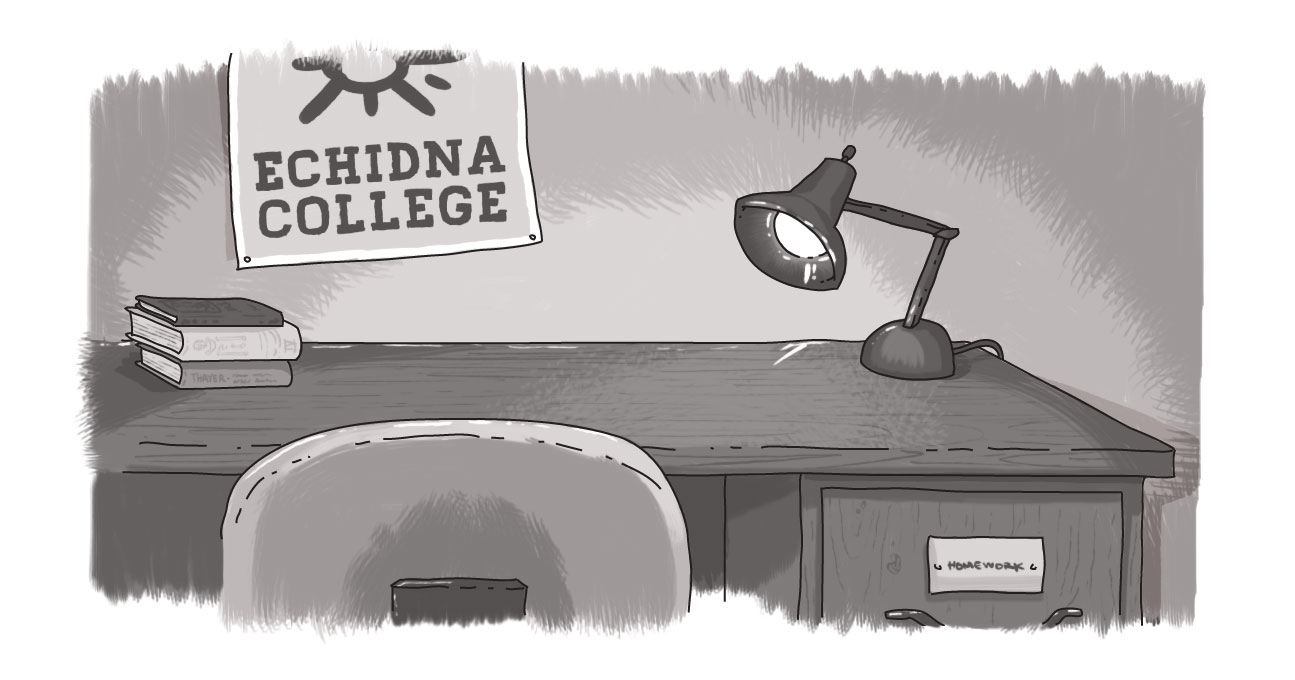 The desire to find low-cost, high-convenience and accessible solutions is quickly transforming eLearning into the predominant global educating force of this century. But with more than 700 learning management system (LMS) suppliers in the marketplace, it can be hard to know where to start.
Ideally, your LMS should blend in with the software you're already using and be shareable with other systems (e.g.  SCORM compliant). 
If you are a Drupal user and considering adding online training courses to your products or services, you will be happy to know that there is a SCORM-compliant, open-source learning management system distribution for Drupal 8 called Opigno. This means that anyone with some basic Drupal knowledge can set up a fully functional online learning environment without having to learn the ins and outs of another platform.
Opigno can be either used by individuals starting an online training business, or by corporations and institutions looking for a scalable and reliable tool to train their employees, clients, or partners.
Opigno launched in 2013 and has been evolving ever since.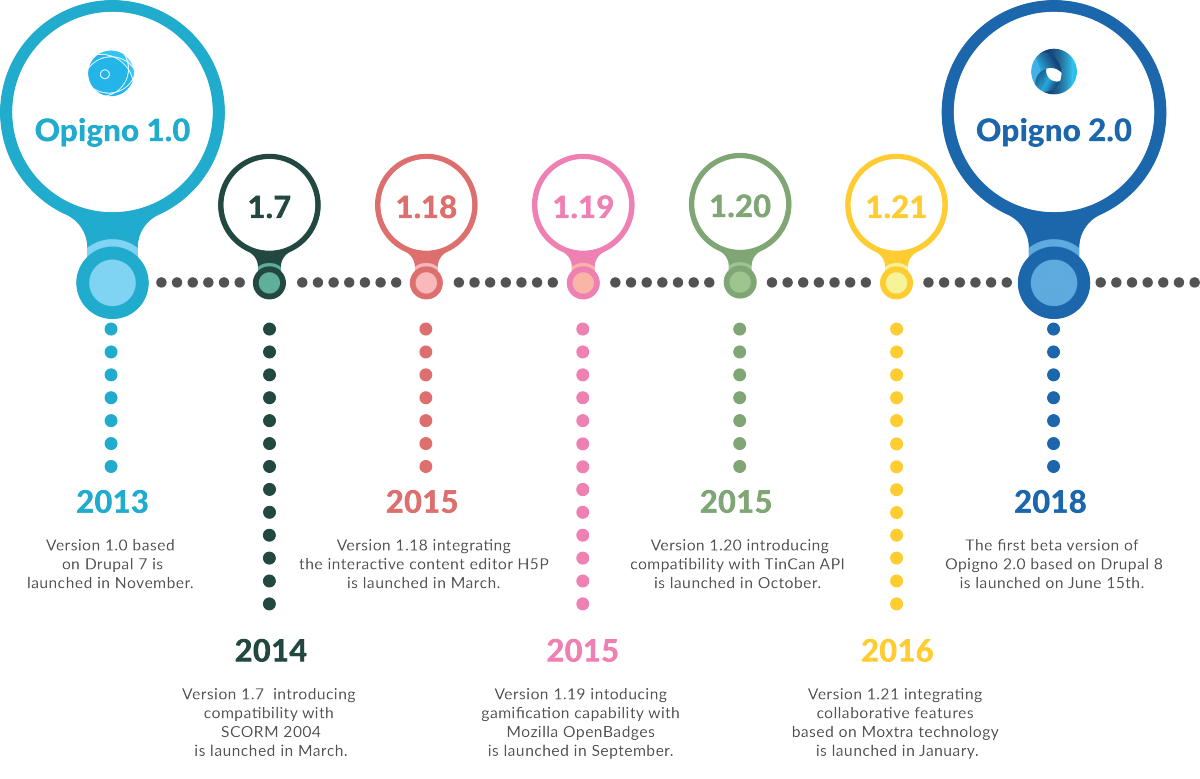 Chart source credit: Opigno
 
Opigno is delivered as a Drupal distribution making it possible to have an operational e-learning platform very quickly by following the automated installation process.
Client Case Study
How one of our clients is using Opigno to deliver training to its own staff and as an assessment application tool to HR managers within its membership.
The Centre for Research & Education on Violence against Women and Children (CREVAWC)'s role is to facilitate the collaboration of individuals, groups, and institutions to pursue research and training opportunities to understand and prevent abuse.
I am working on a project to update and replace CREVAWC's legacy online training system, with one that uses Opigno. 
CREVAWC's online training has two key audiences. Member organizations use this system to enroll their employees in one of two separate training sessions (a one-hour or three-hour course), and HR managers use it to access the user completion data for general reporting purposes.
I find Opingo easy to use. The functionality provided out of the box is robust and easy enough to configure for online training and courses. The default theme makes for a good starting point too, though it is not quite up to accessibility standards. 
Our client needs its LMS to house SCORM compliant training courses, certificates, and as an interface to register for live seminars; it also needs to be able to grant access to registered administrators so they can view user completion data for their own reporting purposes.
The client's public-facing site content management system is Drupal 8. This is great for me as a developer because it makes for the training system to integrate with its existing site that much easier. I am really happy with the seamless experience we are creating, complete with single-sign-on (SSO) and theme that matches the organization's brand and that meets AODA standards. The change required is minimal and mostly includes font, colour, and logo changes.
We configured Opigno to achieve the following use case scenarios:
Training Courses: a course is an entity that contains one or several modules, allowing client to add in one step, several new modules to a training course;
Modules: a module is an entity designed to contain some online activities. It allows them to precisely configure the navigation within the activities composing that module, for example to define the order (sequential, random), the feedbacks, the minimum score, etc; and 
Activities: this is the base entity for online activities: it can be a theory slide, a quiz, an external activity loaded from a SCORM package, or even a H5P activity (interactive content).
Finally, courses, modules, instructor-led training and live meetings can be attached directly to the training. They can be marked mandatory for the training's validation and/or they can be combined together to be a learning path.
Opigno does have many other abilities and use-cases other than the ones I list above. For example, it can handle paid training using eCommerce functionality built on top of the Drupal Commerce contrib module. It can also integrate with a LRS using the TinCan API, meaning data from various LMS's can be collected and displayed in a single place. Live meetings and collaborative workspaces are available too, although these are paid features through a third-party service. If you do choose to use these features, you would incur a monthly subscription fee.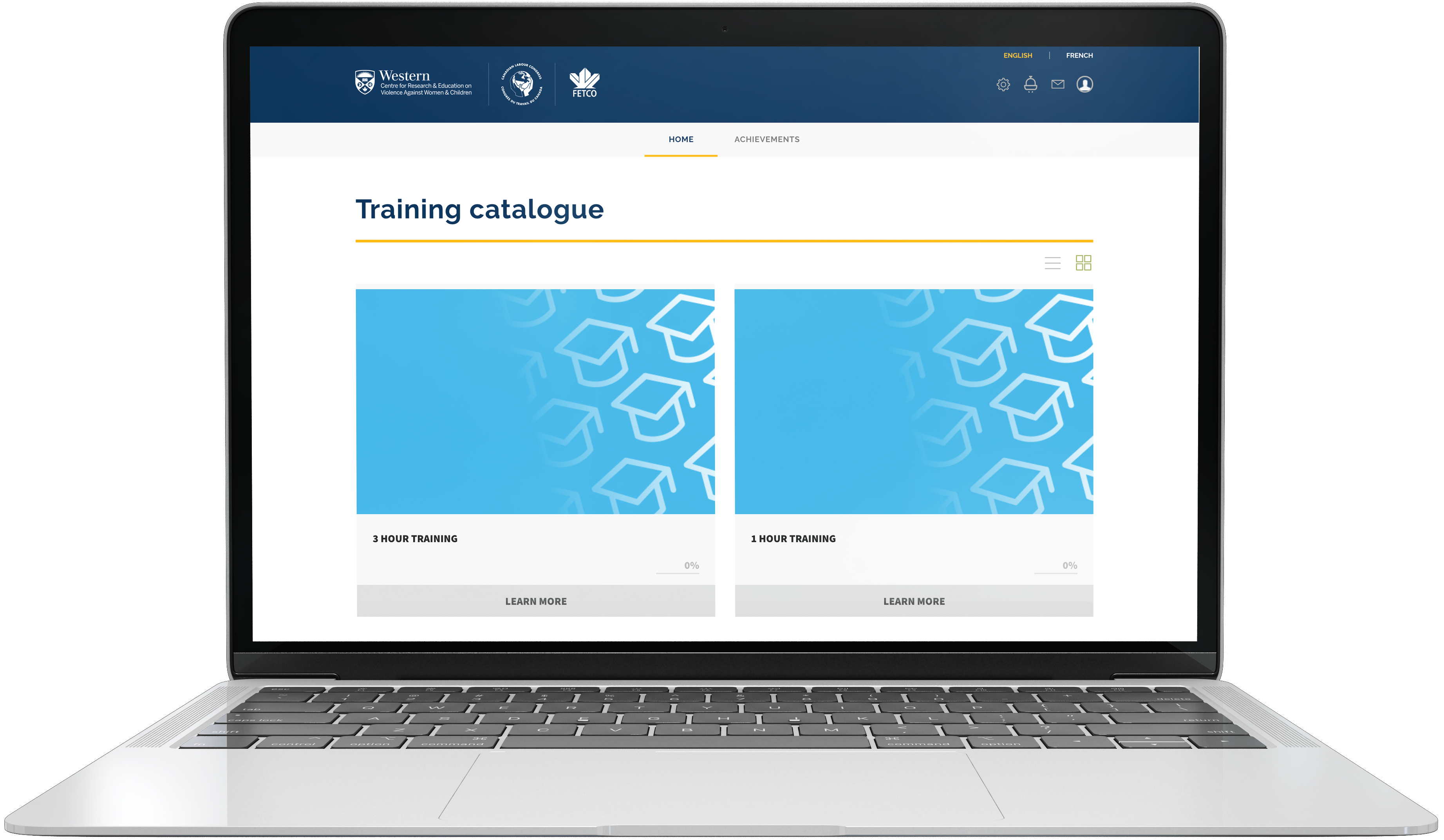 Is Opigno right for me?
So, out of the hundreds of systems available, why did CREVAWC choose an Opigno solution? How do you know what's right for your own LMS project? Here is a list of criteria we used for our own client that led us to the Opigno Drupal 8 distribution: 
You are familiar with Drupal and/or your public-facing site uses Drupal. Though not mandatory, your LMS should be able to 'blend in' with the software you're already using. Otherwise, it could end up being more work than you first anticipate.

You need SCORM-compliant training courses, certificates, and an interface to register for live seminars.

You prefer open-source solutions over proprietary ones.

You want something secure and easy to update.
Are you considering using or do you use an LMS solution in your organization? Have you recently inherited one that needs some upgrades, or one that needs immediate help? We can help. 
Reach out to us by phone, chat, or email. 
Questions Answered
Who is using Opigno for LMS?
What are some case study examples of learning management systems?
Who can help me set up online training courses?
What are some opensource LMS systems?