Islandora and Drupal Shops: the Challenges and Successes -- Part Two of an Interview with Susan Brown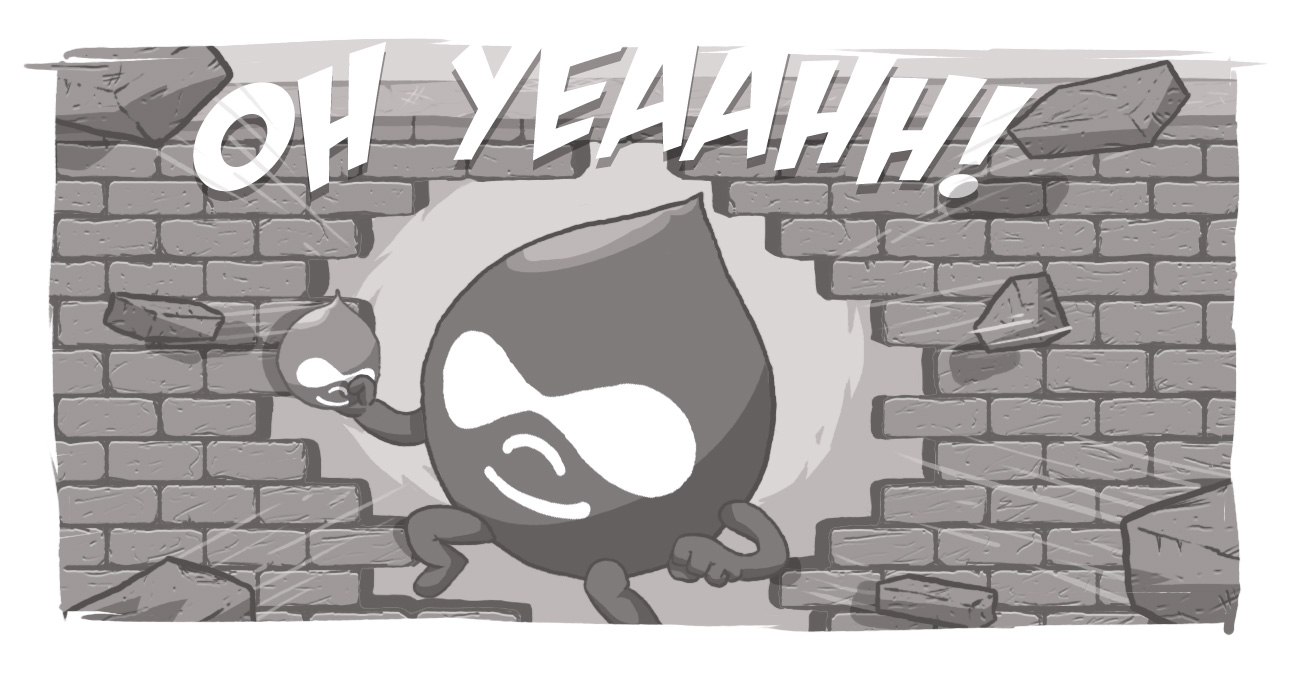 Yesterday, we introduced you to the Canadian Writing Research Collaboratory (CWRC) project. Today, we share project leader Susan Brown's thoughts on why the team went with a Drupal shop -- and the pros and cons of that decision.
ECHIDNA: For the latest iteration of CWRC, you decided to work with a Drupal company, Echidna, instead of an Islandora focused company. What were the benefits to you of this approach?
BROWN: "We felt that the interface, as far as what I'm calling the back-end interface--not the front-end or dissemination-oriented interface, but the GUI that you're working with to create and manage content, was not well suited to the needs of our community -- we wanted something that was less library-like, if I may say.
"We were actually quite keen to go with a company that had really strong personnel and skills -- a company with good Drupal chops that would understand how Islandora works, but we didn't want them to be coming out of that context of development of institutional systems, library systems, where people are using the software on a very regular basis; they're using it because it's part of their job so it's basically the case that they're required to use it, so they will therefore become accustomed to it and use it, even if it's not particularly intuitive for their workflow.
"And maybe the Islandora interface is quite intuitive for people doing the repository oriented work that it was designed for, but for our community, we really wanted to go with a company that was more familiar with building sites for more casual users, that was thinking about workflow rather differently, and would allow us to break away from the mold of the library-esque design and user experience."
ECHIDNA: Were there any challenges with working with a Drupal-focused company?
BROWN: "I was talking about this at a research developers software workshop run by CANARIE and we had an interesting breakout group talking about research software development and how it's different from corporate software development. One of the things we were talking about is the fact that we often come in with more amorphous specs than a company might come in that was working with a team, who might have done a lot of the spec work up-front.
"The communication process is more of a challenge. We did look for some experience working with academic projects when we were selecting Digital Echidna. You had that and it gave us some confidence that we would be able to go ahead with it.
"I do think that the scoping and the nailing down of the specs was a bit of a learning curve on both sides. I think it was very successful in the end, but I think it took longer than initially expected. There were some growing pains that we had anticipated. Even though Digital Echidna has a lot of experience with Drupal, Islandora is its own weird thing in a way and it was going to take a while to build up an understanding of exactly how to do thing best -- or to do what we wanted to do best within the Islandora framework."
ECHIDNA: Why Echidna? What opportunities did you see that made working with Digital Echidna on a greater Islandora/Drupal integration make sense?
BROWN: "It felt like your corporate identity was pretty compatible with our values as a project. CWRC is a project in the humanities, it cares about people and human values, it cares about human justice. One of its goals is to try to make digital humanities more accessible to women and people in marginalized positions, and tell the stories and allow people to do research on and with communities that have been disadvantaged in various ways.
"You do quite a lot of work with social justice and non-profit groups, so that definitely a factor for us, as well as your experience working with academic projects.
"We also really appreciated the professionalism of design and the depth of technical expertise in the company. It felt like you had the spectrum of resources that we needed and the scale of operation to be able to take on what was a large and complex project."
ECHIDNA: How has working with Echidna been overall?
BROWN: "I think it's been a really positive experience. There have been some growing pains and we did anticipate that. We knew that it was a different kind of project than you had taken on previously, but we really hoped that it would be an opportunity for the company [Echidna] as well to expand into a new area.
"We felt like the landscape needed more companies working on Islandora. I think that the fact that you've really taken it and run with it, and people like Luke [Bainbridge] are committed to long-term involvement in the Islandora project is really healthy and positive because that's what we need -- an ecology of institutions like libraries and museums, but also companies and research projects all contributing to Islandora. It has the potential to do so many different things for so many different disciplines in terms of digital scholarship and digital preservation. But we need a really good range of players in the landscape for it to thrive over the long haul."
Tomorrow, we finalize our conversation with a discussion of the CWRC solution, the future of Drupal/Islandora development, and the benefits of open-source technology.
Questions Answered
What are the benefits to Drupal shops developing with Islandora?