How to Contribute to Drupal: Translation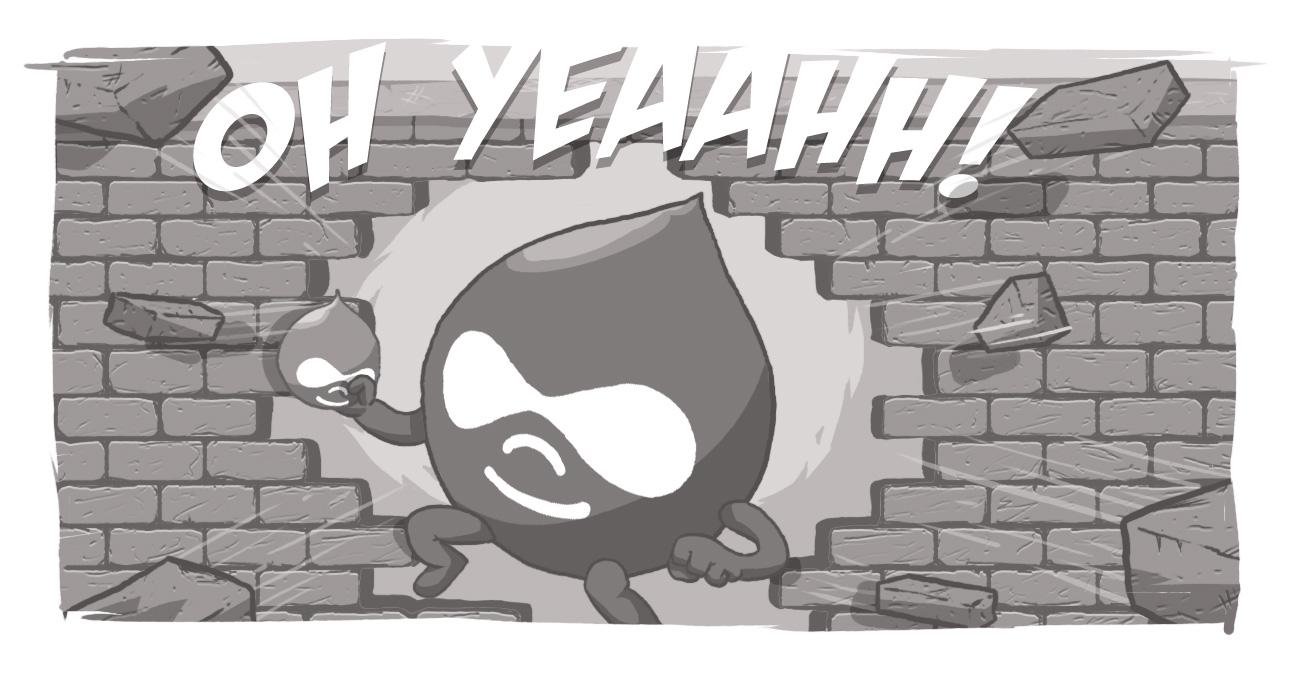 Just like the poem says, "Little drop makes the mighty Ocean," all contributions matter in the growth of the Drupal global community. 
A diverse community results in great things. To ensure the longevity of Drupal digital experiences and the adoption of this open-source technology, Drupal itself must be ready for a global audience. 
Contributors are Drupal's most valuable asset, and are the sole force behind improvements to the platform and the community itself. There are so many ways to contribute to Drupal. One way non-native English speakers like me can contribute to Drupal, is simply by volunteering time translating Drupal's user interface text. 
Why does translation matter?
Drupal, by default, assumes modules and themes are written in English. This assumption of English as a default language creates a common ground and standard for sharing with the Drupal community. 
Modules and themes must be translated from English to other languages. To translate Drupal is to translate from English, the pieces of text (or set of "strings" in programming terminology) that are visible in buttons, menus, field captions, messages, and so on. 
At present in Drupal, there are 100 languages with about 115 translation groups. According to the translation status of Drupal 8, only Ukranian, French, and German are considered 100 per cent (with 9,353 strings) translated.
Malayalam is one of the languages in which I am fluent and it is a language spoken by 36 million people in Kerala, a southern state in India. Malayalam has incomplete versions of the text in core. Parts of the interface will still show up in English, while other parts need corrections and improvements of the language. 
When I started contributing to this particular translation project, it was immediately noticed and embraced by others in the online community. First, I was a Translation Self Moderator and Translation Content Moderator, then made Translation Community Manager. 
Translating Drupal means opening doors for talented developers everywhere to embrace the Drupal open-source platform. 
Whenever I do translation I feel like I'm solving a puzzle. When I get a chance to contribute to my mother tongue and home community, it is always a happy and prideful moment. I feel connected to a place very far away from where I live now, in Canada. 
I often think of Julia Carney's immortal lines (from her poem, Little Things), "Little drops of water,/Little grains of sand,/Make the mighty ocean/And the pleasant land./So the little minutes,/Humble though they be,/Make the mighty ages/Of eternity". Meaning, if things are done well and effectively on a regular basis, even if it's only for a short while each day, it adds up to something substantial.
Interested? You too can join the Language Team from the Drupal Translation page and help out in the language of your choice by suggesting translations that will be later approved by team members with Content Moderator role. Strings can have multiple suggestions at a time, and even translated strings can receive further suggestions to help fine-tune translations. There is also something in it more than the greater good or feeling of a job well done -- issue contributors get credits on drupal.org. 
I want to thank both Steve Bayer (SteveBayerIN) and colleague M Parker (mparker17), for helping me get started.  
ഈ ലേഖനം വായിച്ചതിന് നന്ദി ! :-)
Read other blogs in this series, How To Contribute to Drupal. 
--
Did you enjoy this article? Get more just like it by signing up to receive Digital Echidna's free e-newsletter, delivered to your inbox every month. Subscribe today.