Drink the Kool-Aid? We Prefer Drupal Beer!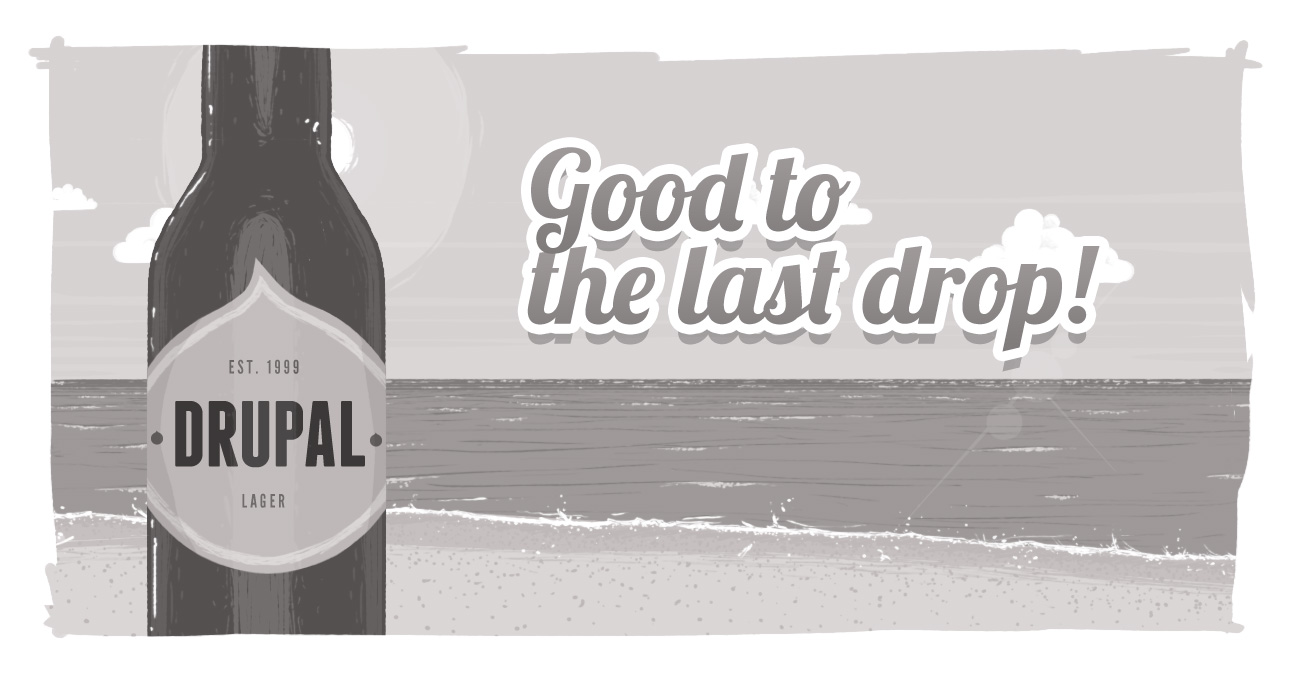 Some people think that we Drupal fans drink the content-management Kool-Aid. The truth of the matter is that we're far more upscale in our beverages of choice.
Instead of sugar and food dye, we prefer our beverages to be a little more hoppy in nature.
It's a tradition that's ingrained in the Drupal community and I wanted to take a moment to share with you some of the creations that our colleagues have developed.
After tasting a couple, you can be forgiven for thinking that this could be a new tag line for Drupal – premium content management; premium quality beer!
Let us know which of these is your favourite (by label). And if you've actually sampled any of them, we'd love to read your reviews.
Drupal Beer Brands
Across town or across the Atlantic, there are Drupal-themed brews popping up all over the world! Here's just a sampling of what's out there: 




Call a Cab, Plan Ahead... Do the Right Thing
But no matter which is your favourite brew, it's important to keep this message in mind – as seen on a CafePress t-shirt.
More beer-related Drupality? Sure!
Buy Me a Beer
There is a Drupal module that lets your site's visitors make donations via PayPal to buy beer, coffee, tea, water, or whatever your beverage of choice may be. This module is heavily inspired by Ankesh Kothari's Buy Me a Beer plugin for Wordpress.
Beer O'Clock
Pesky deadlines and focusing on work getting in the way? There's a Drupal module that gives you a quick-and-easy way to produce a page that lets you know whether or not it's Beer O'Clock! And you have the freedom to configure the administration settings to ensure that the time of Beer O'Clock works for your workplace environment.
A Ready-Made Beer-Testing Focus Group? We Know One
London's Drupal User's Group
So if anyone feels like providing us with a few sampler cases, we'd be eternally grateful. In fact, I can think of the perfect focus group to test out these beverages – our very own London Drupal User's Group.
This group meets regularly and new Drupalers are always welcome to come. On Saturday, we're hosting the Drupal core contribution sprint. The next presentation/discussion meetup will take place on September 24th – and repeats every two months on the fourth Tuesday of the month.
And we'll let you in on a little secret: although we don't have any Drupal beer, you're sure to find a few brews in the Echidna fridge at these events! Any questions? Use the group's contact form (Meetup account required) or contact the group on Twitter.
Questions Answered
Are there any Drupal beers?
What's a good craft beer?
What is LonDug?
Where is LonDug?