Build Drupal 8 Websites Up to Four Times Faster Using Cohesion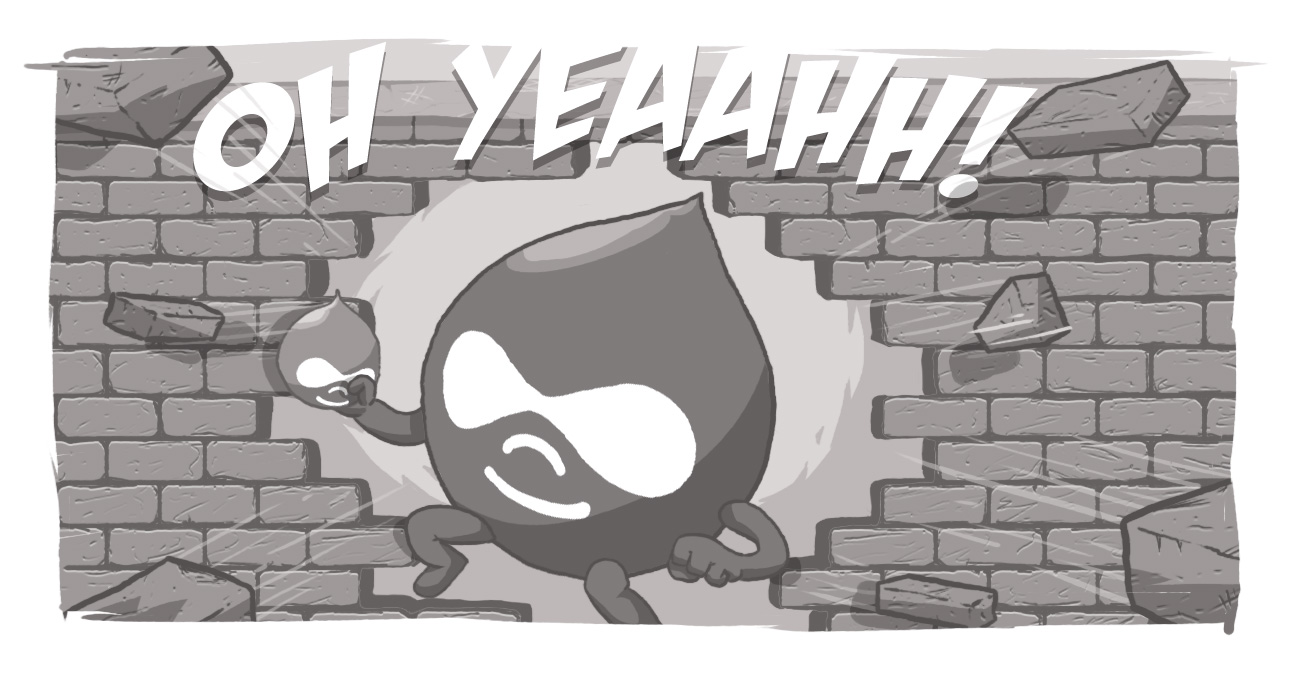 UPDATE July 2020: Cohesion is now Site Studio
People have always loved Drupal for its power, security, and pliability. And with Acquia's acquisition of UK-based Cohesion, people will love Drupal too, for its ability to produce Drupal 8 websites up to four times faster and without too much extensive technical know-how.
Cohesion is the creator of DX8, billed as the first ever enterprise-grade, low-code Drupal website builder system. Think drag and drop layouts and easy content editing for content editors and digital marketers. Its merger and integration into the Acquia landscape opens up a world of opportunities. 
Cohesion Certification
Digital Echidna is one of only 20 strategic partners selected by Acquia to participate in Cohesion's early enablement program. 
We have nine staff going through an intense training and certification program, with more staff slated to follow. This means that soon we will have one of the most knowledgeable teams in the world, able to deliver stellar projects using Acquia Cohesion. We are excited to continue to bring new offerings to our clients that enhance their digital experiences.  
It is early days yet in the Acquia - Cohesion alignment, but this acquisition will surely help to increase Drupal adoption across the globe. It will help bring to market a faster, affordable approach to designing and building Drupal sites.
Spend Money Where It Counts
Drupal is open-source and anyone can download and use it. The more integrations your site needs, the more time a developer might spend on it making sure it works properly and that it is suited to operate to the needs of a users target audience, all while themers work on making it fit to brand. 
With Cohesion, a low-code interface means the majority of Drupal 8 website projects can now be built by designers, content editors and certified Cohesion site builders. This frees up Drupal talent to focus on higher-value work, such as application development and integrations -- thus increasing the volume of work that can be delivered within budget. 
Acquia Platform Advantage
When Cohesion is used to its full potential and/or in conjunction with other parts of the Acquia product stack, it offers the ability to deliver solutions customers simply can't find elsewhere. This gives Acquia partners like us, even more scope to grow business and compete directly with the expensive, less-flexible proprietary platforms.
Our Delivery Team
My colleague, Martin Anderson-Clutz, is one of the nine Echidnas taking Cohesion training. He said the two most important aspects of Cohesion are the site-building tools and the editing experience for marketers. That value is something that is moved forward to the client. 
If a Drupal 8 site can be launched faster with a low-code interface, it translates into lower total cost of ownership, and at no compromise to security or quality. 
Cohesion can be used on any Drupal 8 website build. Interested in Cohesion for your Drupal 8 site? Talk to your Acquia-preferred partner today or call Digital Echidna. 
Questions Answered
Are there any Cohesion certified developers in Canada?